Postnuptial Agreements
Legal Forms
Popular - Postnuptial Agreements. This document allows an already married couple to pre-determine the disposition of their property in the event of death or divorce. Without such an agreement the property will be divided according to the laws of your state as opposed to your wishes.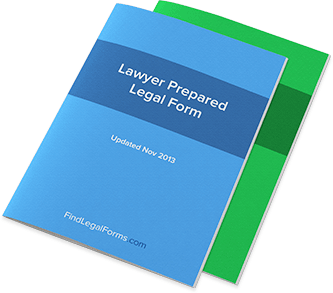 Read more
Postnuptial Agreement FAQ
What is a Postnuptial Agreement?
Similar to a Prenuptial Agreement, a Postnuptial Agreement (also known as a "Post-Marital Agreement") is an arrangement between two spouses regarding the establishment of their property and what should happen to it in the event of a divorce. The key difference between a Prenuptial and Postnuptial Agreement is contained within their names: the Postnuptial Agreement takes place after the wedding.
Many people are familiar with Prenuptial Agreements but forget that Postnuptial Agreements can be similarly beneficial for two spouses who have difficulty defining their boundaries and understanding which property belongs to whom. A Postnuptial Agreement helps establish these boundaries and is, therefore, particularly useful in divorce proceedings.
What are the benefits of a Postnuptial Agreement?
The benefits of a Postnuptial Agreement are primarily in the holding and maintaining of property, as well as defining which property belongs to whom. For example, a major asset such as a house may be part of a Postnuptial Agreement simply because it is such a point of contention, and one spouse might choose to keep the property separate from the union of marriage. Postnuptial Agreements typically "come in handy," so to speak, during divorce proceedings in which property ownership needs to be established.
Typically, those with a lot of property and assets stand to benefit most from a Postnuptial Agreement; however, people of all income and property wealth can use them.
Additionally, in the loosest sense of the term, a "Postnuptial Agreement" can refer to any inter-spousal written agreement that takes place between a couple, though for the purposes of this FAQ we are generally referring to those agreements that establish and define property and assets.
Is a Postnuptial Agreement really worth the hassle?
That's up for each couple to decide, but some couples actually find that setting clear boundaries in their marriage – even after the wedding has taken place – actually helps them to lessen the tension between each other. Other couples may find the opposite. Additionally, a Postnuptial Agreement is really very little hassle if both spouses are on the same page. Ultimately, the decision on whether or not a Postnuptial Agreement is worth "the hassle" is really up to each individual couple.
Which is better to have: a Prenuptial Agreement or a Postnuptial Agreement?
It really depends on a number of factors. For example, if a couple with a Postnuptial Agreement gets divorced and one spouse ends up with more property, then the Postnuptial Agreement might have "worked" just as well for one spouse as it didn't "work" for the other. Additionally, some Postnuptial Agreements may be better written than Prenuptial Agreements. Generally, it is best to define property as soon as possible – and this means before the marriage – but this is no reason that you should not pursue a Postnuptial Agreement while you believe you should and you still have ample opportunity to do so.
I'm thinking of getting a divorce. Can a Postnuptial Agreement still help me out?
Aside from the obvious issue of getting a spouse to agree to a Postnuptial Agreement during marital tensions, the simple fact is that Postnuptial Agreements with an intent to divorce hold up less in court than regular Postnuptial Agreements. This means that if you're facing divorce, you may have little recourse other than to tackle the divorce head-on if you want to keep your property.
Can my spouse and I use both Pre- and Postnuptial Agreements?
Yes, there's nothing stopping you from using both agreements. You can also amend your agreements throughout your marriage, provided that any such amendment doesn't actually coincide with the intent to divorce. Many courts may throw out such agreements in divorce proceedings as these agreements are often looking to manipulate the legal system in some way. But you should not feel restricted in your use of these agreements provided they occur before or during the marriage without intent to divorce.
What issues are exactly covered in a Postnuptial Agreement?
Similar to the issues handled in a Prenuptial Agreement, you'll typically tackle the following issues in a Postnuptial Agreement:
The division and ownership of property held by either spouse.
The division and ownership of debts held by either spouse.
Spousal support (often this lays out the roles of each spouse as well as any type of financial support that is provided between the two).
The inheritance of property, though this issue is one that can be complicated by other estate planning arrangements.
These issues might also be tackled in a Prenuptial Agreement, given the similarities between the two types of arrangements.
What kinds of people are exempted from Postnuptial Agreements?
Aside from the obvious (two people who are not married and therefore cannot possibly make a postnuptial agreement), a Postnuptial Agreement may also be rendered void or thrown out of court if there is intent to divorce present when the agreement is made.
When is a Postnuptial Agreement enforceable?
A Postnuptial Agreement is enforceable generally from when it is signed, and it will continue to be enforceable through a divorce should the couple that signed the agreement ever get divorced. It may, however, not be enforced upon by a divorce case in which the courts throw out the Postnuptial Agreement because it was deemed to be an agreement made with an intent to divorce, which can complicate matters significantly.
What are the requirements for a Postnuptial Agreement to be valid?
The couple making the arrangement should be married and not planning to divorce. Other typical requirements of contracts (the age of those consenting, the mental capacity of the signees, etc.) also apply to these contracts. Otherwise, Postnuptial Agreements provide plenty of flexibility and latitude as long as both sides agree to the arrangement presented therein.
When is a Postnuptial Agreement effective?
The Postnuptial Agreement is effective as soon as it is validly signed, and will continue to be effective during divorce proceedings. It can be changed with a divorce settlement signed by the two parties, which means its effectiveness often only lasts as long as at least one of the signers is not willing to change it.
# 1250
Lawyer prepared
Our forms are kept up-to-date and accurate by our lawyers
Unlike other sites, every document on FindLegalForms.com is prepared by a lawyer, so you can be sure that you are getting a form that is accurate and valid in Australia.
Verified in Australia
Our forms are guaranteed
to be valid in Australia
Our team works tirelessly to keep our products current. As the laws change in Australia, so do our forms.
Instant download
Download your form in
a format you can use
After you place your order, your forms will be available for immediate download. You can save the file for later use or print it immediately. We make all formats available to you at no extra charge.
Over 3,500,000 satisfied customers
In over 10 years of creating and selling legal forms, our focus has never changed: providing our customers high quality legal products, low prices and an experience that takes some confusion out of the law.
60-Days Money Back
Try our forms with no risk
If you are unhappy with your form purchase for any reason at all, contact us within 60 days and we will refund 100% of your money back.