Purchase Agreements
Legal Forms
Forms designed for use when puchasing many different types of items from a logo to a yacht and more.
Purchase Agreements for use in various situations. Included are a purchase agreement, proprietary sale agreements, agreements to purchase a logo or a yacht and an agreement amendment.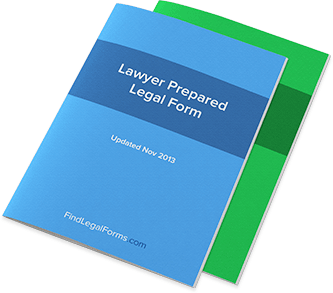 Read more
Purchase Agreements FAQ
What is a Purchase Agreement?
Put simply, Purchase Agreements are contracts between two parties for the purchase (and, from the other party's perspective, the sale) of property. While the type of property detailed in a Purchase Agreement can vary wildly, it is typically limited to property that is not income-generating (such as a business), as this type of property (known as an "asset") is handled with an Asset Purchase Agreement.
Though Purchase Agreements can be used for a variety of items (which are detailed specifically in the agreement itself), they typically deal with equipment and non-income generating property. Smaller pieces of property that require little financial risk typically do not call for a Purchase Agreement.
When should I use a Purchase Agreement?
Many people intuitively understand that they don't need to use a Purchase Agreement for any purchase they make – for example, at a garage sale. Purchase Agreements are not necessary for all purchases, but can be very useful in a couple of situations.
First, a Purchase Agreement can be very useful for more expensive equipment and property. If you were to sell your neighbor your stapler, for example, you don't really need a Purchase Agreement simply because it's so inexpensive to replace. But if you were to sell your neighbor a hot tub, then that might be a situation that calls for a Purchase Agreement.
Second, Purchase Agreements are very useful when the condition above is met and especially when you're dealing with someone you've just met. For example, large pieces of property that you purchase or sell on Craigslist.com might call for the use of a Purchase Agreement to essentially act as a written promise between both the buying and selling party.
What kind of provisions are in a Purchase Agreement?
Although Purchase Agreements are very straightforward forms, they can contain a number of provisions which are especially more necessary the more complicated the purchase becomes.
Here are a few of the provisions you can expect to find in a comprehensive Purchase Agreement:
Parties / Effective Date: These two pieces of information are critical as they both outline which parties are taking place in the purchase and when the purchase is made effective.
Product(s): Detailing what exactly is being sold, of course, is of utmost importance and should be done with the most accuracy possible.
Purchase Price: After the product itself, this is perhaps the information you can least afford to leave out of the Purchase Agreement.
Delivery and Shipment: In purchases that cross state lines – International borders are often a horse of a different color – delivery and shipment become big issues. This is especially complicated with large, space-taking pieces of property that will be difficult to ship, because both sides of the purchase will need to come to an agreement over the delivery and shipment terms.
Condition of Product(s): The condition of the piece of property actually being sold is, of course, of paramount importance to the transaction. In this provision, the buyer typically agrees that the condition of the goods have been properly inspected and that the property is being purchased with the knowledge of that condition.
There are more provisions in most Purchase Agreements that will warrant your attention before signing one; however, the ones listed above comprise much of the bulk and core importance of the agreement.
When should I use a Purchase Agreement?
It depends on your situation, particularly on whether you are the buyer or the seller. Both parties, however, share risk whenever entering a new transaction. A seller has to be sure that the money for the transaction arrives safely and as promised while the buyer needs to be sure that what they're buying truly fits the bill. In more complicated purchases, such as purchasing equipment online between two parties across state lines, a Purchase Agreement is even more warranted because of the potential issues that can arise.
There is no definitive answer for when you should use a purchase agreement, but on small purchases that are not much financial risk to you, you can probably leave them be. It's when you need to be assured that a transaction will go off smoothly that you should consider using a Purchase Agreement – and if the other party refuses to sign, it's probably best not to complete the sale or purchase.
What kind of property applies to a Purchase Agreement?
Just about any type of physical property works well in a standard Purchase Agreement – anything that can be described in the contract, essentially. More elusive property like real estate or businesses should be handled by other Purchase Agreements, however, as these can be harder to define and require their own special language and provisions.
I already made the sale. Can I still request a Purchase Agreement?
Sorry, but you're most likely out of luck. A Purchase Agreement will not work retroactively on a sale that's already taken place. Anything that you do decide to print off might act more as a receipt than a legitimate contract, and won't have the enforceability of a Purchase Agreement.
When is a Purchase Agreement valid?
So long as both parties receive consideration (the legal element that says both parties need to get something out of the contract) and the contract is willfully signed by two adults, the Purchase Agreement will likely be valid. It is important that a Purchase Agreement conform to the local state laws and regulations about purchases. However, even if a state sales tax is not paid on the purchase the Agreement will still be valid.
When is a Purchase Agreement enforceable?
When a valid Purchase Agreement (see above) has been signed, it's immediately enforceable and will continue to be. However, because the Purchase Agreement comprises a one-time transaction, once the agreement has been fulfilled, there is little enforceability left and it will become more and more difficult over time to legally challenge some aspect of the agreement.
When is a Purchase Agreement effective?
See above. The Purchase Agreement will be effective on signing and remain so; the property legally changes hands and thereafter the Purchase Agreement's effectiveness dwindles.
# 1506
Lawyer prepared
Our forms are kept up-to-date and accurate by our lawyers
Unlike other sites, every document on FindLegalForms.com is prepared by a lawyer, so you can be sure that you are getting a form that is accurate and valid in Australia.
Verified in Australia
Our forms are guaranteed
to be valid in Australia
Our team works tirelessly to keep our products current. As the laws change in Australia, so do our forms.
Instant download
Download your form in
a format you can use
After you place your order, your forms will be available for immediate download. You can save the file for later use or print it immediately. We make all formats available to you at no extra charge.
Over 3,500,000 satisfied customers
In over 10 years of creating and selling legal forms, our focus has never changed: providing our customers high quality legal products, low prices and an experience that takes some confusion out of the law.
60-Days Money Back
Try our forms with no risk
If you are unhappy with your form purchase for any reason at all, contact us within 60 days and we will refund 100% of your money back.