Terms of Use for Websites
Legal Forms
Helps website owners retain power and security over their site by establishing the ground rules? for users' behavior on a website.
Popular - Terms of Use for Websites which set forth the rules for use of a website. Registered and Non-Registered User agreements are included.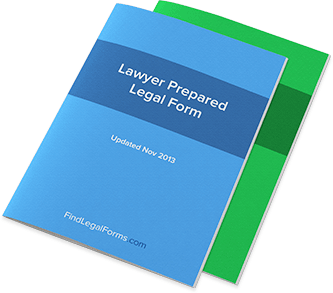 Read more
Terms of Use for Websites FAQ
What are Terms of Use for Websites?
Because many websites have an interactive, user-friendly nature these days, establishing the Terms of Use for each website has become even more important. Terms of Use for Website are forms – usually published on websites – that establish the relationship between the user of the site and the owner of the site. Terms of Use for Websites are often separated into two types – Terms of Use for registered users (such as users who sign up to be a part of member forums) and Terms of Use for non-registered users.
One confusing aspect of Terms of Use for Websites is that many people think legal forms and contracts typically require a signature on behalf of both parties. While this is true for certain transactions, a website owner does have some leverage in determining how their website is to be used; for example, a website owner with a good and thorough Terms of Use page will be able to avoid many types of liability.
Do users need to sign anything to be held to a Terms of Use?
No. Although that doesn't rule out the option of contracts between website owners and individual users of their sites, this is typically rare. It's far more common to have a Terms of Use present for different areas of the site – for example, a General Terms of Use that applies to the entire site and a Terms of Use that applies to a more interactive area of the site. Because a website owner has jurisdiction over the site, they are allowed to set their own terms for use provided that these terms don't violate other fundamental rules of contract law.
What kinds of provisions are common in Website Terms of Use?
Here is a list of common provisions you can expect to read in a Terms of Use form:
Company Name and/or Site Information: First, the Terms of Use will identify the owner of the site or at least the site information to which the Terms of Use apply.
Terms Changes: In many cases, web sites will be able to change their terms without notifying the users of the site; this provision states this rule explicitly.
Scope of Use: This will establish the authorized use of the website(s) in question. Additionally, a provision about the security of user emails might also be included at this point.
Intellectual Property: Declaring that the information that is posted to the site will be held to the same copyright laws as all intellectual property.
Links: Because many websites link to other sites, it's important to establish what the policy of the site is regarding those links, especially the relationships the linked sites have to the home site.
Warranties (or "No Warranties"): This section establishes the fact that the website is presented in what is known as "as is" form – in other words, there are no guarantees implicit in the use of the web site.
These provisions provide a strong and comprehensive idea of the user's role in the use of the website and what the website owners consider to be lawful and/or appropriate use of the site.
Why do websites get power to determine the terms of use?
Because the owner of the website does not have to allow everyone to use their site, they are allowed to dictate the terms of an implicit agreement with anyone who uses said site.Think about it this way: because a website is a type of property (and can include published intellectual property, for example), the website owner will always have more rights than the casual user when it comes to running said site. In simple terms, this is the same reason bars and taverns have the right to refuse service to anyone and even kick certain customers out.
As a website owner, why do I need Terms of Use?
Many websites "get away with" not publishing a terms of use for their website, but that doesn't mean that Terms of Use are not advantageous. By clearly establishing the Terms of Use for the website, a website owner has a stronger claim to intellectual property rights as well as the avoidance of liability that falls on users because of unauthorized use of the site. Just as is the case in many contracts signed by both parties, the benefits of stating certain rules explicitly helps in potential legal issues and, in some instances, court cases.
Can I get away with not having a Terms of Use for my Website?
There is a chance that your website may never have a need for an explicit Terms of Use, but it is strongly recommended that you use one. The reason for protecting yourself and your website is that you never know what problems may arise – if there was no need to deal with the unexpected, you would not need forms like a Terms of Use. Of course, we don't live in a perfect world. It's up to you to make your own decision and weigh the risk on your website, but because of the ease with which you can use a valid and comprehensive Terms of Use form on your site, you should strongly consider it.
If I'm a website user, what power do a site's Terms of Use have over me?
When you are using a website, it's important to remember that you are essentially using someone else's property. Website owners with the technological capabilities to do so can block your IP address and deny you access. Because of this, it's important to recognize that owners who take their Terms of Use seriously will also expect their users to take it seriously.
Typically, unless you are violating greater laws, violating a site's Terms of Use does not carry a lot of risk other than being banned from the site (and, if you are a registered user, from the site's community.) If you are a frequent user of that site, however, it will be important to live up to the Terms of Use to ensure you can continue to frequent the site.
# 1243
Lawyer prepared
Our forms are kept up-to-date and accurate by our lawyers
Unlike other sites, every document on FindLegalForms.com is prepared by a lawyer, so you can be sure that you are getting a form that is accurate and valid in Australia.
Verified in Australia
Our forms are guaranteed
to be valid in Australia
Our team works tirelessly to keep our products current. As the laws change in Australia, so do our forms.
Instant download
Download your form in
a format you can use
After you place your order, your forms will be available for immediate download. You can save the file for later use or print it immediately. We make all formats available to you at no extra charge.
Over 3,500,000 satisfied customers
In over 10 years of creating and selling legal forms, our focus has never changed: providing our customers high quality legal products, low prices and an experience that takes some confusion out of the law.
60-Days Money Back
Try our forms with no risk
If you are unhappy with your form purchase for any reason at all, contact us within 60 days and we will refund 100% of your money back.