Commercial Lease Agreements
Legal Forms
Lease, subleases, extensions, termination agreements and occupancy agreements for commercial properties.
Commercial Lease Agreements to be used when leasing commercial property. These forms include leases and subleases, extension and termination agreements and both commercial lease and sublease applications.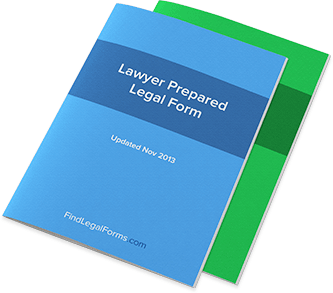 Read more
Commercial Lease Agreements FAQ
What is a Commercial Lease Agreement?
A Commercial Lease Agreement is a contract between two parties – typically the renter (or "tenant") and property owner ("landlord") – which establishes a rental relationship between the two. They typically outline the basic financial aspects of the relationship as well as any additional considerations that go into renting and leasing out a commercial property. There are also several provisions that detail what responsibilities in maintaining the property itself fall on which party.
The purpose of these agreements is not only to establish the rights and responsibilities of each party, but to guarantee the possibility of legal action if either the tenant or landlord fail to live up to these responsibilities. As commercial lease regulations vary from state to state, the responsibilities of landlords may be different in each Commercial Lease Agreement.
How does a Commercial Lease Agreement differ from a Residential Lease?
In many ways, the two types of agreements are very similar. In each contract, provisions such as the rent to be paid monthly, the location of the property, charges for late payment, and parking locations will be established early on.
But there are some key differences worth pointing out. In particular, these leases typically have extra provisions that detail maintaining a quiet business culture in the office, whereas residential renters can expect a bit more freedom in the usage of their apartments.
Because Commercial Lease Agreements are often governed by separate rules and regulations, particularly on a state-to-state basis, it's important to remember that you should not use a Residential and Commercial Lease Agreement interchangeably.
What can I expect to see in a Commercial Lease Agreement?
As mentioned above, there will be some similarities in Commercial and Residential Leases. However, deferring to the information one usually finds in a Residential Lease Agreement will almost certainly be less than adequate.
In a Commercial Lease Agreement, you can expect to see provisions like the following:
Premises identification – the address of the property that holds the commercial rental, etc.;
Lease terms – including payment and payment dates, as well as how long the lease runs;
Taxes;
Use;
Construction, damage, and repairs;
Security, Insurance, and Indemnification;
Possession and Inspection – explaining the landlord's right to inspect the premises and when a tenant can take possession of the property;
Default – explains what happens in the event of a default on payments.
Each of these provisions, applying to an office setting, will have a different range of consequences and variables from a traditional Residential Lease Agreement. Additional terms may be inserted by the landlord , as well, with any special modifications that come with the business property in question.
What kind of activities is my commercial rental property limited to?
If you've already signed a lease, you may find that you wonder what kind of activities you're limited to in that office. If your landlord is not around to immediately answer questions, you can check your Commercial Lease Agreement to see what restrictions you can find there. If certain restrictions are not made explicit in the contract be sure to use your individual judgment as to what activities the property will be limited to.
You can find these restrictions and permissions generally under the section entitled "Use." In this section of a Commercial Lease Agreement, the various activities that are allowed – as well as the extent to which they are allowed – are generally outlined and explained in greater detail. Because each agreement is different, you should defer to your own agreement rather than a sample.
What kind of rights and permissions are granted to the landlord in a Commercial Lease Agreement?
The easiest answer is that it depends on the individual agreement. However, a standard Commercial Lease Agreement will outline the rights and responsibilities of both parties involved. Make a copy of your own Commercial Lease Agreement and highlight all of the areas in which the "Landlord" is referred to if you want to easily browse through their rights and responsibilities. Use this same method if you want to check up on your own permissions and responsibilities in the same document – but always make sure to make copies first.
When is a Commercial Lease Agreement enforceable?
Commercial Lease Agreements generally outline their own schedule for enforceability; provided that all of the rent and responsibility is met, the enforceability of the agreement will be limited to this schedule. However, simply because a lease agreement's tentative dates have ended does not mean that landlords or tenants will be able to short-change the other party.
Many Commercial Lease Agreements also contain a "severability" clause that notes that the agreement is not severed even if some parts of the contract are considered unenforceable. Generally, it's best to assume that your Commercial Lease Agreement is always enforceable if you want to avoid the most legal risk.
What are the requirements for a Commercial Lease Agreement to be valid?
Like most contracts, the basic legal needs (such as consideration, in which both parties are receiving something in benefit for the transaction in question) must be met. Both parties should have the authority to sign the contract – the tenant must have the business' permission and the landlord certainly must own the property in question, etc.
Other considerations, such as making the security deposit payment, might affect a contract's enforceability but generally will have little bearing on its validity.
When is a Commercial Lease Agreement effective?
The schedule that is outlined in the lease terms will act as a general effective date, provided that both parties live up to their end of the agreement. However, both parties can also take legal action after the lease term is over if some of those responsibilities were not met. For this reason it's safe to assume that a Commercial Lease Agreement is always effective unless the agreement itself explicitly states otherwise.
If it weren't for this fact, it would be difficult for tenants to take legal action against property managers at the appropriate times, and vice versa.
# 560
Lawyer prepared
Our forms are kept up-to-date and accurate by our lawyers
Unlike other sites, every document on FindLegalForms.com is prepared by a lawyer, so you can be sure that you are getting a form that is accurate and valid in Australia.
Verified in Australia
Our forms are guaranteed
to be valid in Australia
Our team works tirelessly to keep our products current. As the laws change in Australia, so do our forms.
Instant download
Download your form in
a format you can use
After you place your order, your forms will be available for immediate download. You can save the file for later use or print it immediately. We make all formats available to you at no extra charge.
Over 3,500,000 satisfied customers
In over 10 years of creating and selling legal forms, our focus has never changed: providing our customers high quality legal products, low prices and an experience that takes some confusion out of the law.
60-Days Money Back
Try our forms with no risk
If you are unhappy with your form purchase for any reason at all, contact us within 60 days and we will refund 100% of your money back.